We all know that the excesses of mass tourism often cause more problems for local communities than it helps to build them up. Fortunately, more people are shifting their mindset towards more sustainable destinations to spend their holidays every year. So for those looking to explore more sustainable ways of travelling, I created this list of sustainable tourism destinations where your holiday can make a real difference!
Jump straight to your favourite destination:
Why this list?
However important eco-friendly travel may be, I believe the local economic aspect is somewhat overlooked while chasing the perfect 'green' travel solution. After all, in areas where people are struggling to make ends meet, caring for the environment often takes an immediate back seat to more pressing matters such as providing for one's own.
By giving local businesses our, well, business, we can make sure our money ends up in the local community, rather than the pocket of a CEO half a world away. And when local communities flourish thanks to interest in their home region as a sustainable tourism destination, there will be an incentive to further invest in keeping that environment authentic and pristine.
Of course, this will only work if we spend our money with those local businesses that show an interest in preserving what makes an area special; otherwise, local businesses might prefer to take the short, easy but ultimately destructive route and cater to the large masses instead.
I created this list as an ongoing project to promote local, responsible businesses around the world, as well as lesser-known alternative destinations to spend your time and money where it matters the most.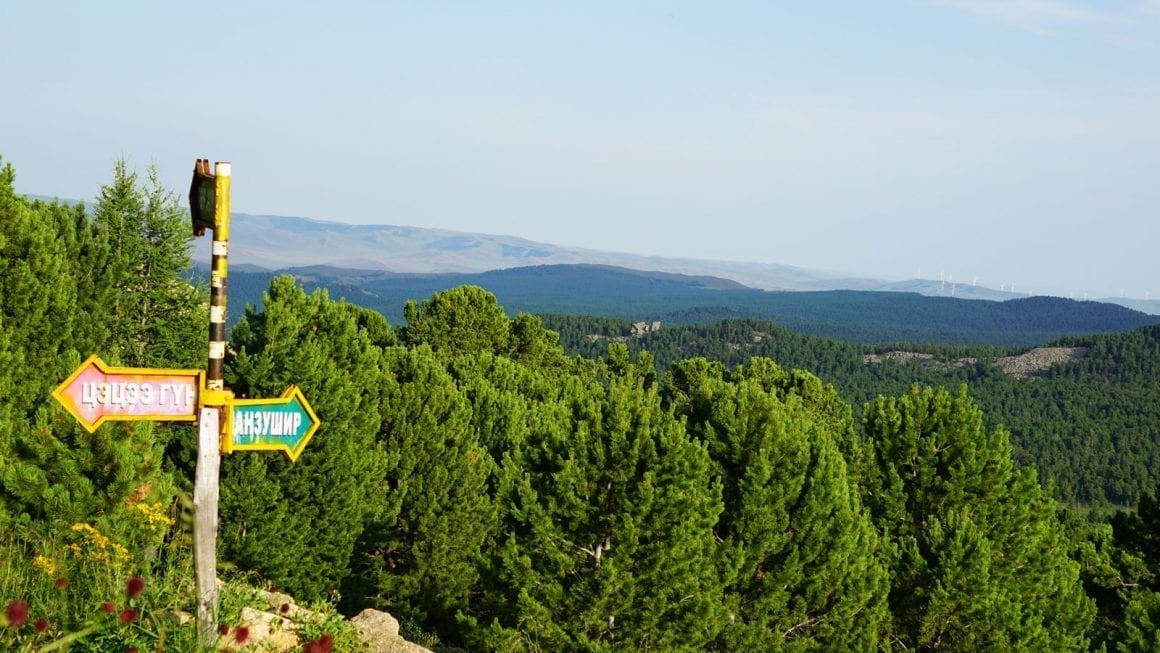 To that end, I've put together this list of sustainable tourism destinations to consider for your next trip!
---
Looking to save money while also travelling responsibly?
Check out these tips for a cheap hiking trip and affordable hiking equipment!
---
Greece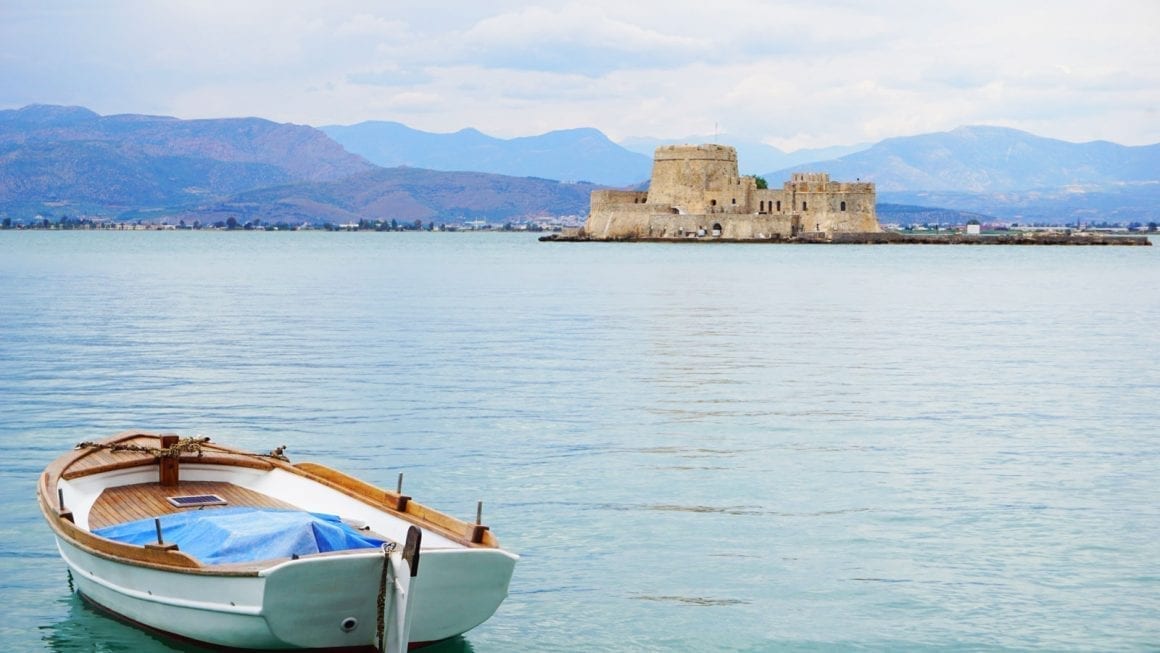 A country famous for its sunny mass tourism hotspots, Greece nevertheless offers many regions where you can still enjoy a more authentic slice of life. From a myriad of relatively unknown islands to mountainous regions far away from the tourist beaches, people looking for ways to escape the crowds will find Greece to offer more than enough sustainable tourism destinations.
The 2020 pandemic delivered a heavy blow to Greece's tourism industry when the country was just getting back on its feet from the aftereffects of 2008's economic recession. By visiting less popular regions you can directly help revive these local economies!
Where to go
The Islands – If there is one thing Greece isn't lacking in, it's islands. There are just so many options to choose from that even locals couldn't name them all! Besides the well-known tourist hotspots like Crete, Santorini or Mykonos, travellers looking for a more sustainable tourism destination can pick islands that are less visited by the international tourist crowds.
The island of Tinos, for example, has recently established a hiking trail network, hoping to attract active-minded visitors. Close to Tinos, the island of Andros is also a good place to stretch the legs!
Closer to the mainland, the island of Samothraki is known to those looking for a more alternative vibe. Besides having quite the laid-back reputation, Zamotraki's mountainous nature also offers great opportunities for hiking.
The Mainland – Want to avoid lengthy boat rides? Greece's mainland regions offer more than enough sustainable tourism destinations to satisfy your needs.
The northern Zagori region and the Pindus National Park are famous for their unique stone villages and lush alpine landscapes. Who knew Greece could be this green? The famous Vikos Gorge is also located in this area.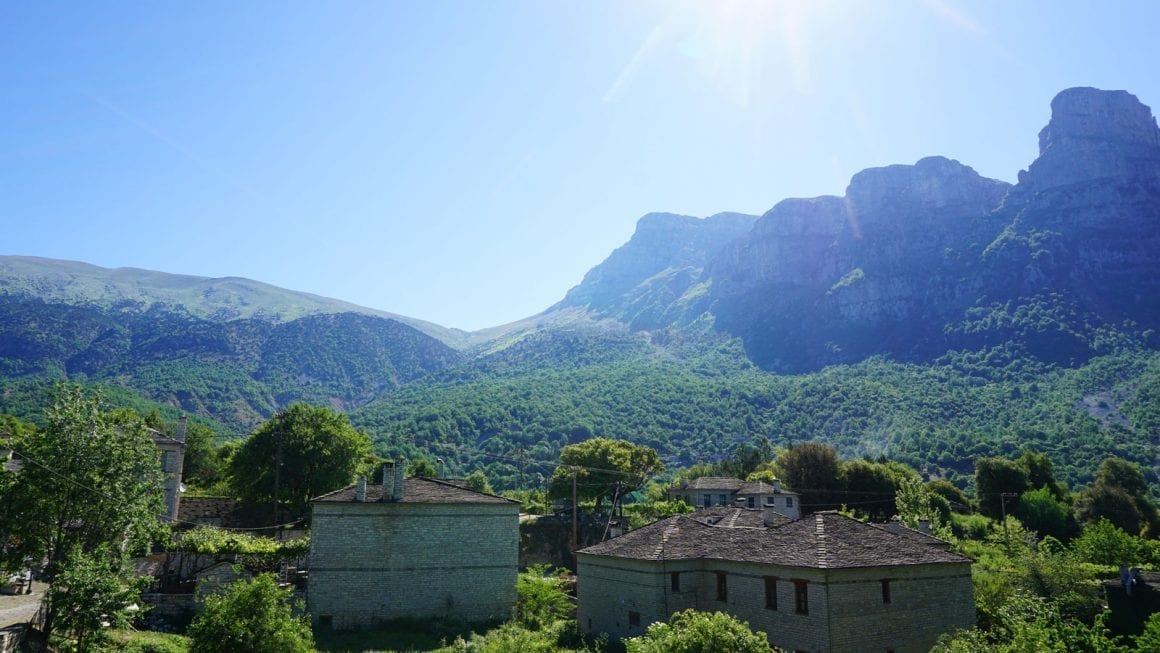 Further south along the Pindus mountain range you'll find the region of Agrafa a wilder, more remote alternative. While you won't find marked trails or convenient accommodation options here, the region's potential for self-sustained adventure makes it noteworthy for the independent adventurer!
Who to book with?
Looking to go on an active holiday? Perhaps you're not in the mood for planning out every detail of your adventure? Consider booking your Greek adventure with Tripin Adventures!
This company is owned by two adventurous spirits who built this company out of a passion for exploration and guiding people to the most stunning parts of their home country. Besides offering sustainable, off-the-beaten-track adventures throughout Greece, these guys also offer self-guided travel itineraries for those looking to combine freedom with convenience.
Bosnia-Herzegovina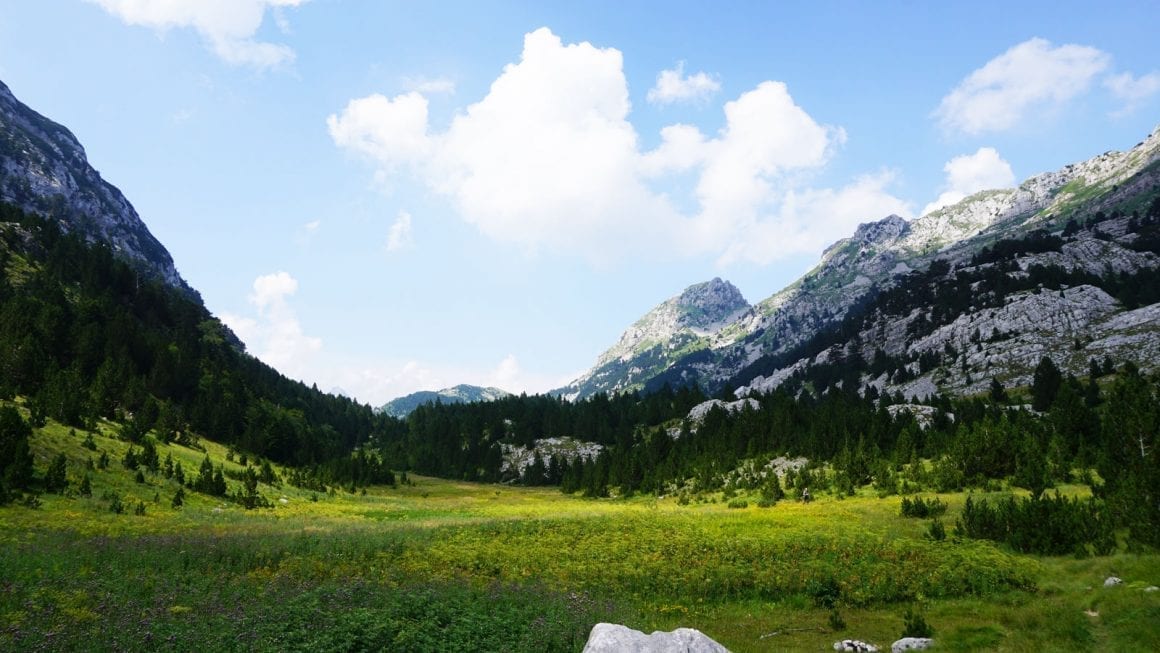 A personal favourite of mine, Bosnia-Herzegovina is one of those sustainable tourism destinations that still flies under the radar of mass tourism and has incredible potential for responsible businesses to flourish. Its pristine natural landscapes are excellent for hiking and its rivers are considered to be some of the last wild rivers in Europe.
Unfortunately, the country is under threat from industrial development by a government which has yet to realise the country's potential for eco-tourism. By booking with sustainable businesses and spending money in local communities you can do your part in growing Bosnia-Herzegovina's eco-tourism sector!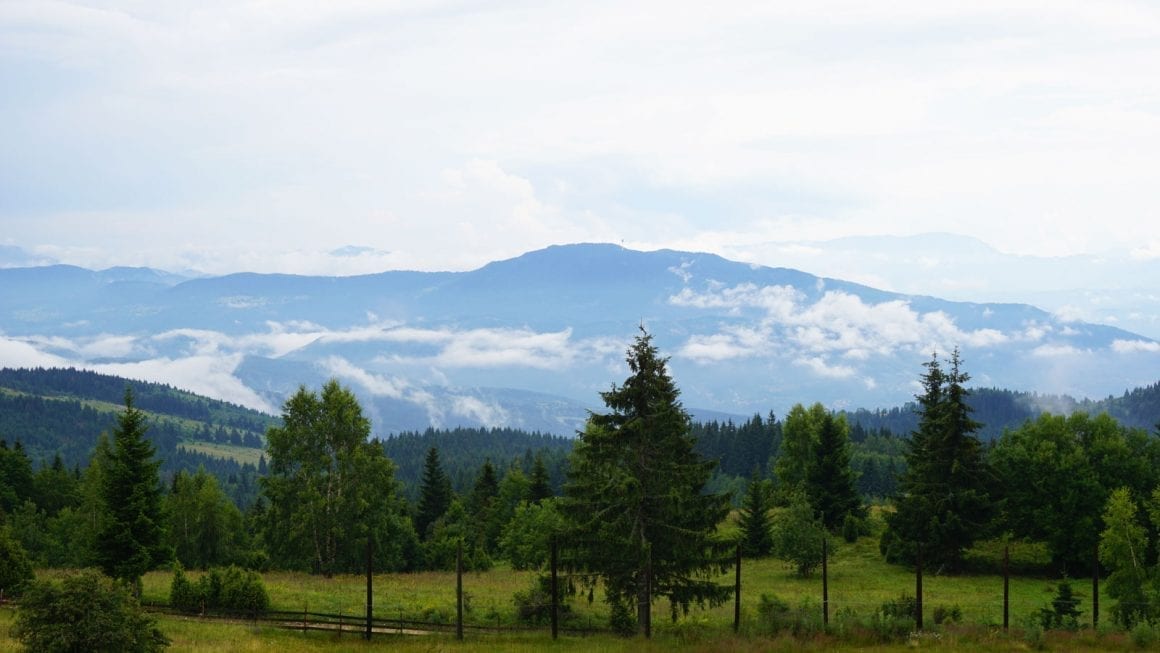 Where to go
The countryside around the capital Sarajevo is not only easily accessible, but it is also a hilly region with several high peaks that is diverse enough to offer a wide variety of day hikes and long-distance trails. You can leave the downtown area to find yourself walking in nature in less than half an hour, thanks to the city's unique location in a valley surrounded by hills and mountains.
Further south the steep, dramatic mountain scenery of the Herzegovinian regions provides a playground for mountaineers and experienced hikers alike. The Prenj mountain range and the Blidinje Natural Park to the west offer great potential for hiking, and there are well-maintained trails and shelters in the area.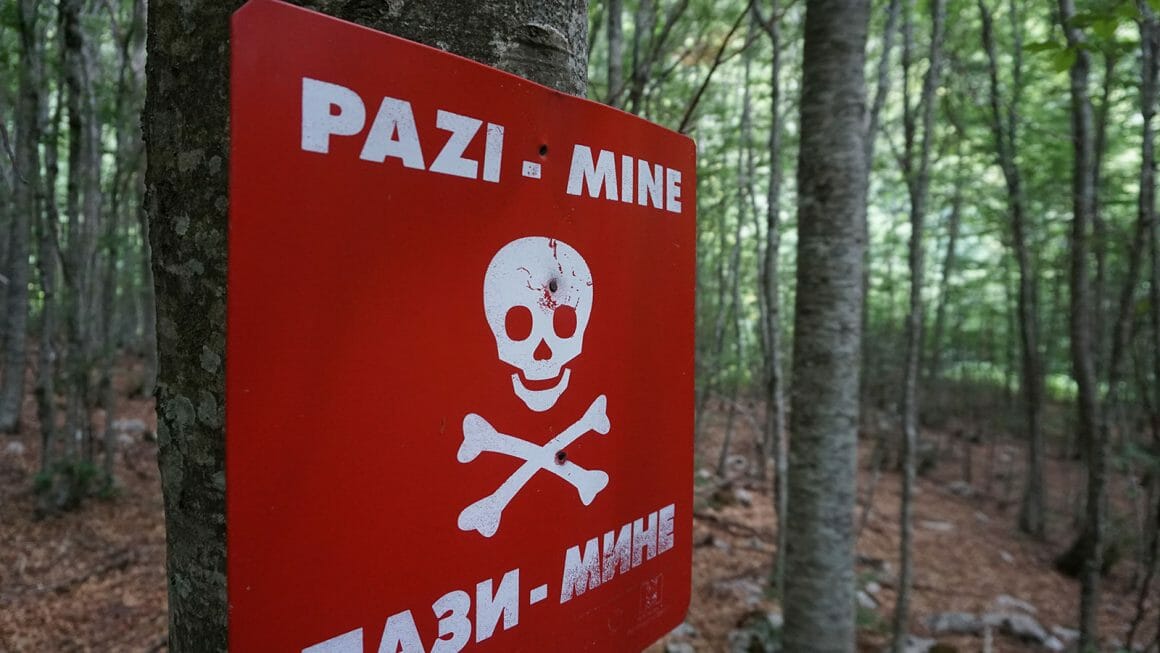 ---
A word of caution: Many areas in Bosnia-Herzegovina are still riddled with landmines from the war in the '90s. Be sure to always stay on the trails as much as possible, and inform yourself about which regions pose the greatest threat. It is advised to visit high-risk areas with an experienced local guide!
---
Eco-tourists looking for a challenge will find the Via Dinarica a great fit for their ambitions. This mega-trail actually consists of three separate trails that run through Slovenia, Croatia, Bosnia-Herzegovina, Serbia, Kosovo, Montenegro and Albania. Of the three planned trails, only the White Trail is currently finished, with the Green and Blue trails still in development. This hike will be a guaranteed adventure!
Who to book with?
When the noise of Sarajevo's city streets becomes too much, a retreat into the surrounding mountain forests can be the relief you're looking for. For those of you looking to go eco-friendly, a stay at the Vukov Konak lodge is simply a must on any itinerary!
Bosnia-Herzegovina's mountain scenery is wild and expansive, offering a staggering amount of options for outdoor adventures. As the country's first ecotourism company, Green Visions can help you pick an adventure to suit your needs! Guided by experienced locals, you can pick one of their hiking, biking or rafting tours or even create your own custom package.
Georgia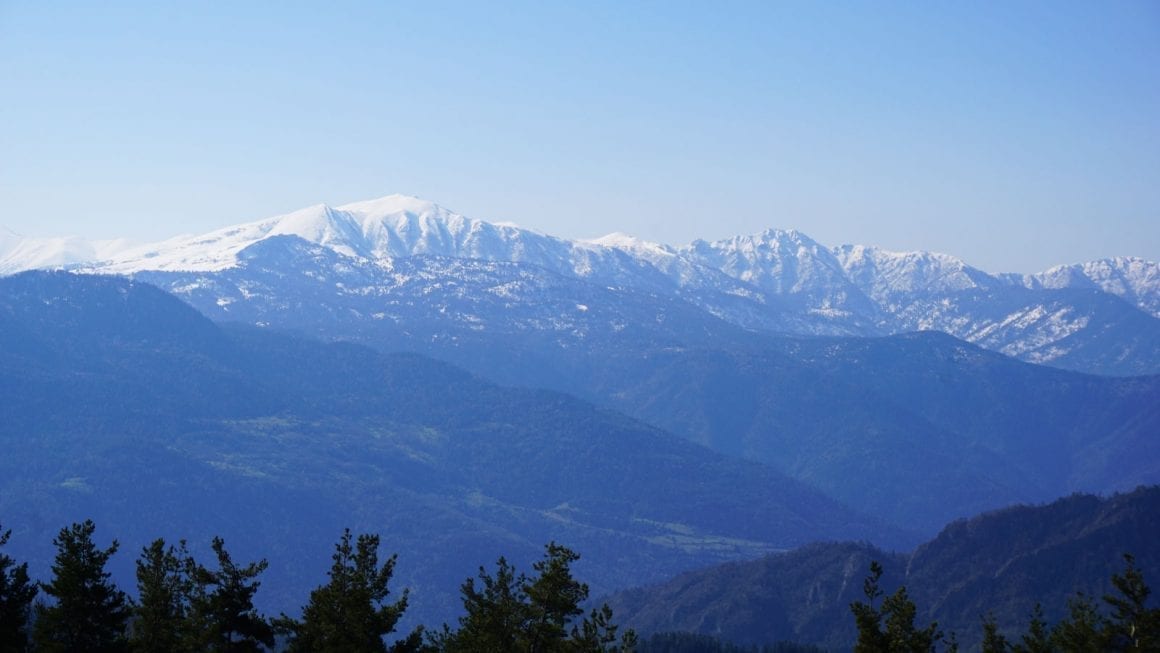 This Caucasus republic is a real treat for adventurous souls looking for relatively new sustainable tourism destinations. It's mountain scenery, diverse regional cultures, appetising gastronomy and unique wine culture draw more and more international visitors each year.
As a sustainable tourism destination, Georgia certainly has potential. Many of the mountainous regions in the north are already popular eco-tourism destinations. These regions have distinctive traditions and languages that have been preserved by ethnic groups for hundreds of years, creating an opportunity for visitors to help preserve these regional identities. With funding and increased awareness among locals, these places could develop into proper sustainable tourism destinations.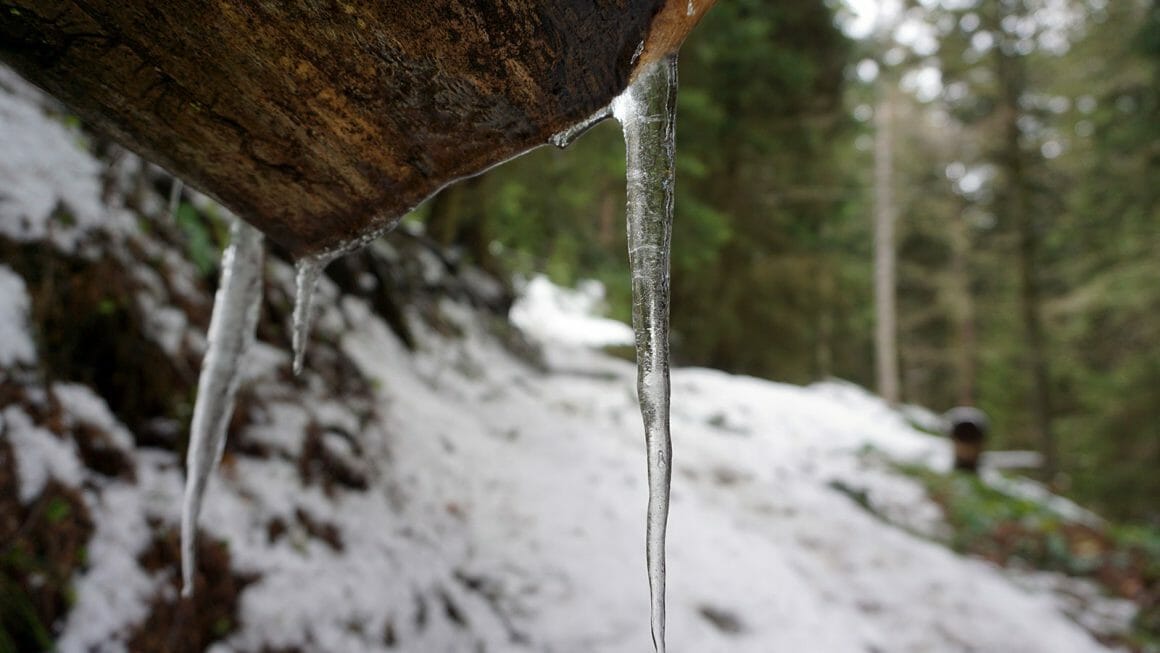 Where to go?
An increasingly popular destination in Georgia is the Svaneti region. Populated by the native Svan people, this region enjoys a distinctive culture and is famous for its eye-catching fortified tower houses. This area is especially suited for long-distance hikes. Ancient footpaths take you from one valley to the next as you cross mountain passes and explore remote villages. The regional speciality khubdari is a personal favourite!
Remote Tusheti also has the potential to become one of Georgia's next sustainable tourism destinations. Like most of the regions in the northern Caucasus, Tusheti also possesses a strong local identity. Traditions in this region mostly involve sheepherding and the production of wool and cheese. Also, the region's unspoiled mountain landscape make it a haven for experienced hikers and mountaineers.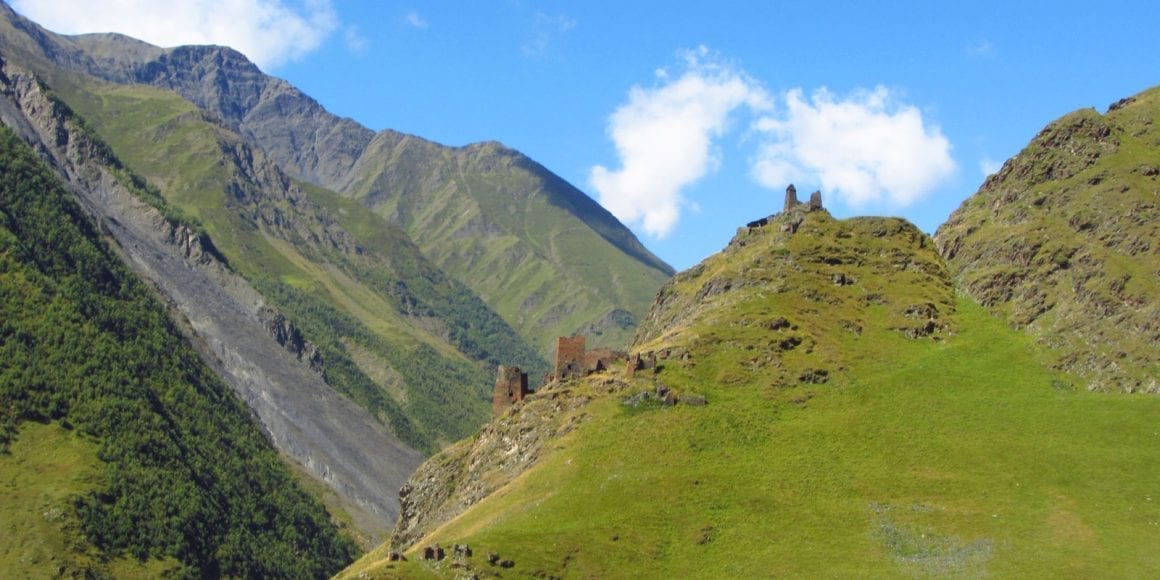 In the southeast of Georgia, a more gentle landscape occupies the view. While these parts are fertile with developed agriculture, places like Vashlovani National Park retain an arid and rugged environment. This is a great place to explore for hikers looking for different scenery from the mountains up north.
South of the capital Tbilisi, the desert monasteries of David Gareji and Natlismtsemeli attract busloads of tourists each summer. The nearby village of Udabno never profited much from these tourists until a Polish couple opened a hostel and restaurant in the village and started employing local villagers in their business. Their efforts helped start the rejuvenation of this village that was almost lost to obscurity. Today, the Oasis Club is a popular stopover for tourists heading for the monastery. It's also a welcoming hangout for those looking to see what life in a remote desert village is all about.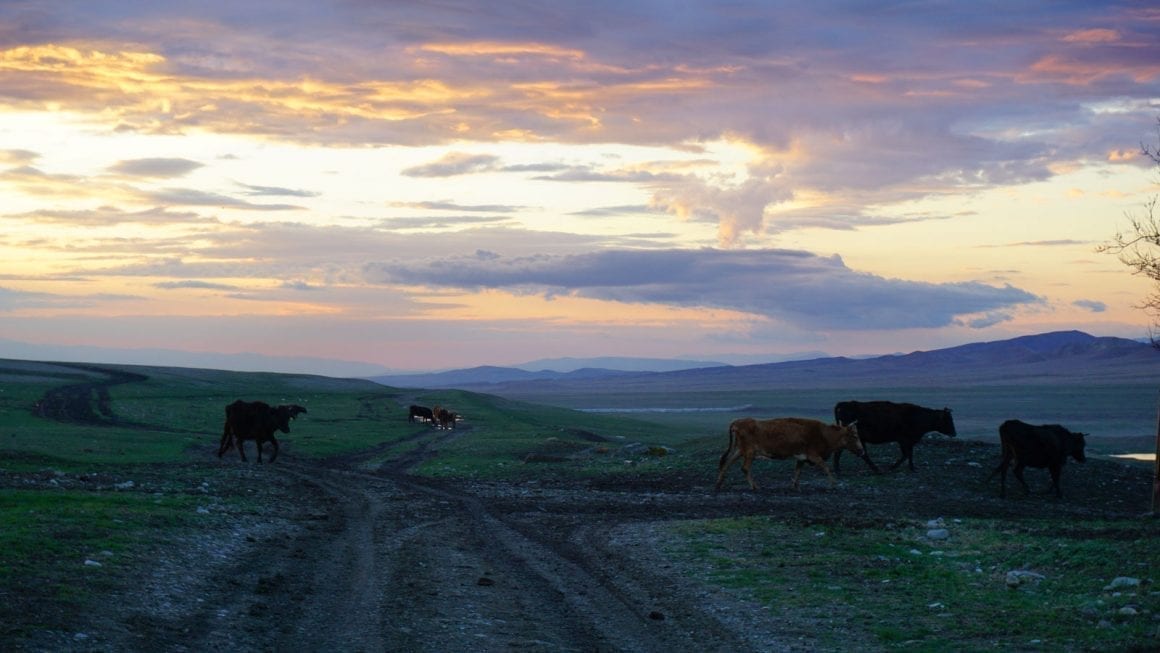 Who to book with?
Ecohouse Svaneti in Mestia is not only a good option for an eco-friendly stay, but they operate a local tour agency as well. This family-owned business is a good option for anyone looking to stay in Mestia and explore the Svaneti region!
The Pankisi Valley in northeastern Georgia is yet another example of the diversity of cultures found in this country. The region's predominantly Islamic background makes it an interesting stop on your way to the nearby Tusheti and Khevsureti regions. Nazy's Guesthouse offers travellers a look into local family life with their award-winning homestay. What's more, this business is actively involved with promoting sustainable tourism in the region, and they can help you explore the region with tons of information and responsible tours!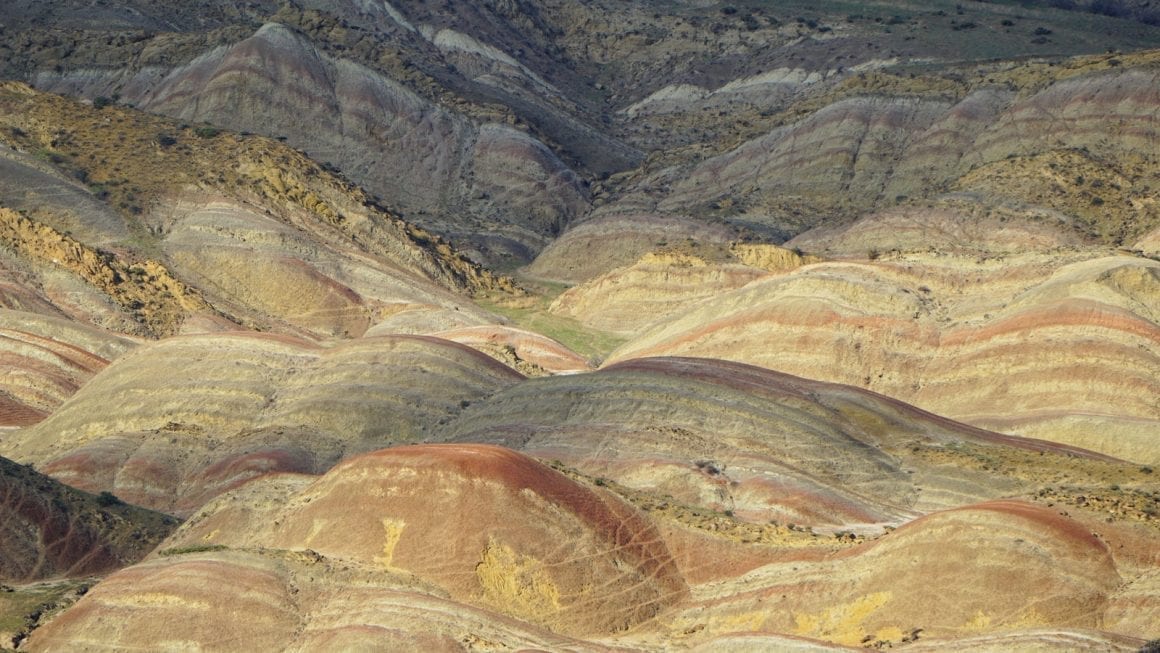 While not a part of Georgia, the Russian republics of the North Caucasus form a mosaic of cultures, traditions and native populations with roots going back hundreds of years. A visit to the region is therefore highly recommended. The northern side of the Caucasus mountain range also offers great potential as a sustainable tourism destination and is an adventurous option for outdoor enthusiasts and eco-travellers. The people at Adventure. Dream. Team. have put together a wide range of sustainable adventures, from visiting beautiful ethnic cultures to climbing Mount Elbrus. They can also help you get your Russian visa!
Mongolia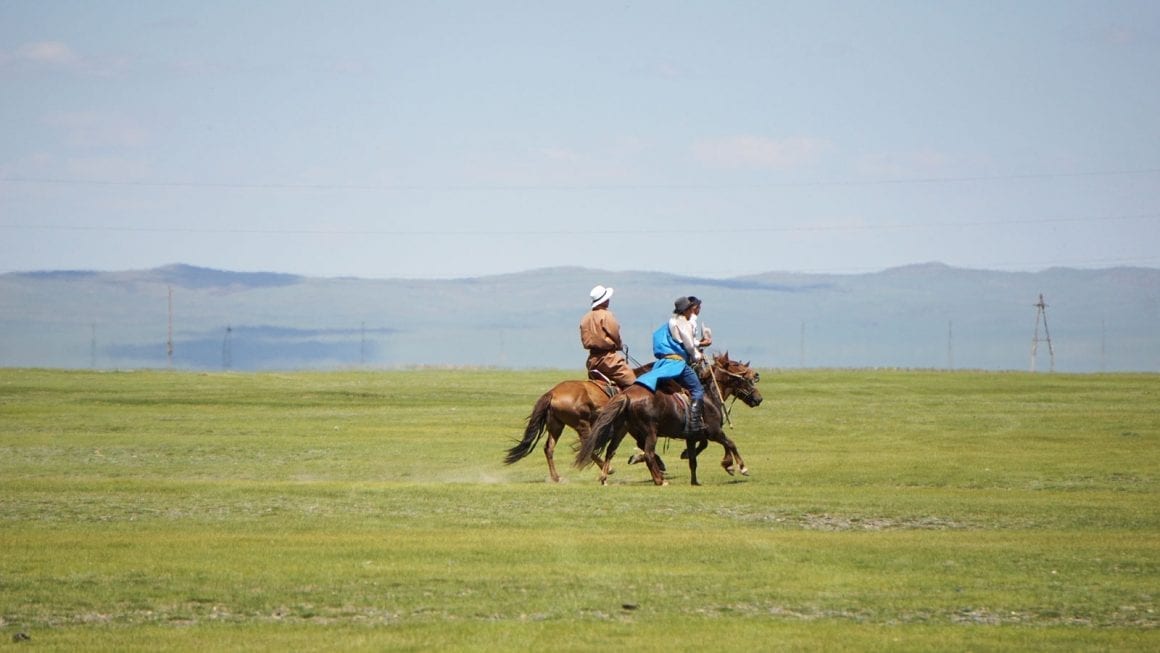 Mongolia could be considered one of the world's last frontiers where conventional tourism is concerned. Its potential as one of the world's upcoming sustainable tourism destinations is huge, with most touring agencies, accommodation options and private transportation already in the hands of local entrepreneurs.
Nation-wide ecological awareness and eco-tourism are still in development though, so the demand for more 'green' tourism by responsible foreign visitors could lead to a positive development of sustainable tourism in the Land of the Blue Sky.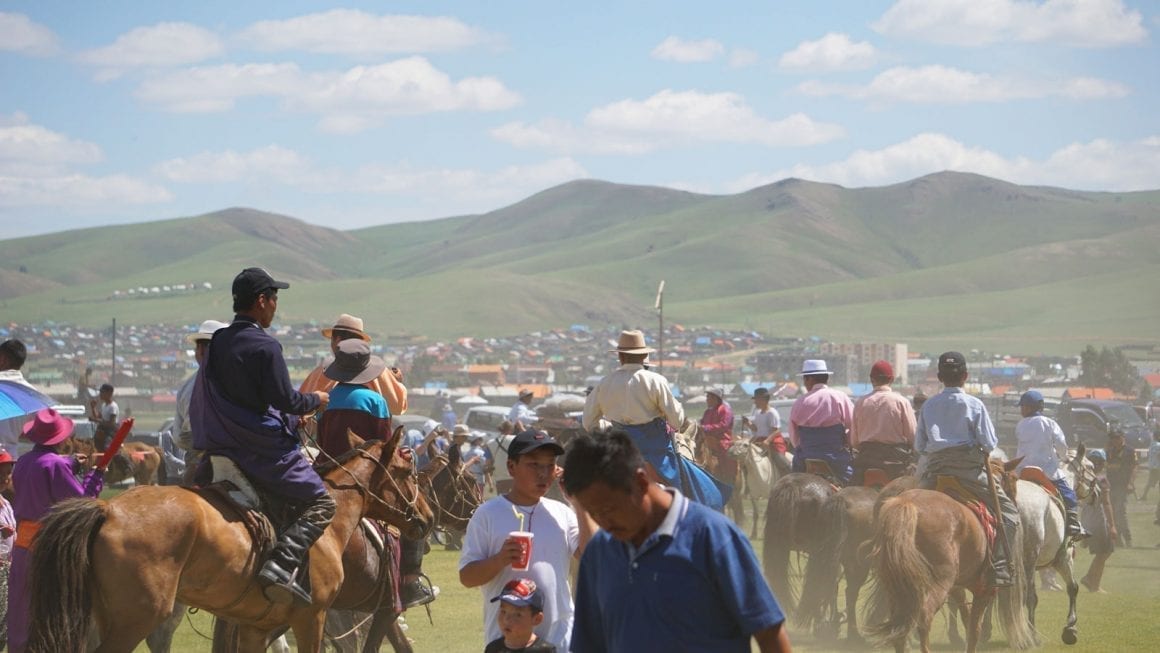 Where to go?
Mongolia's plains are big and empty. For travellers coming from more densely-populated areas of the world, it can be hard to grasp just what this means. Before you set off on a cross-country trip, you need to decide where exactly you want to go and what you want to do!
The country's central Khangai mountain range is not only considered to be the birthplace of Mongolian culture and history, but it is also an excellent destination for sustainable outdoor activities. From hiking its wide, long valleys to trekking to nomad camps on horseback and sleeping under the wide starry night skies, anyone with an active agenda will find something to their tastes here. A visit to the former site of Kharkhorin, the ancient capital of the Mongol Empire, should not be missing on your itinerary!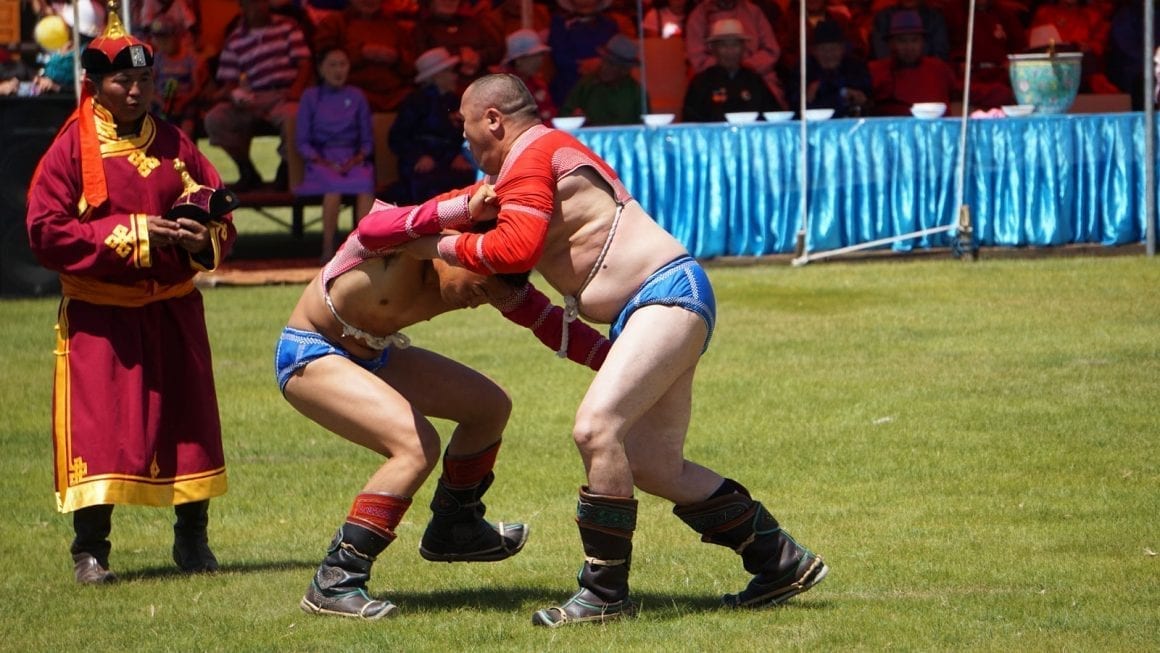 Mongolia's remote western Bayan-Olgii region is best known for the Altai mountain range and its mostly Kazakh population. Here the famous tradition of eagle hunting is still practised, with several Eagle Festivals being held in September and early October.
To the north, the area around Lake Khövsgöl offers wide views over Mongolia's largest lake, which is considered a 'sister lake' to Lake Baikal across the Russian border. Lake Khövsgöl is also unique due to the fact that its water is perfectly potable, with no need to treat it before drinking. Therefore, the lake enjoys protected status as an important supply of drinking water in Mongolia.
This area is also well-known for the Dukha community of reindeer herders that lives in the northernmost parts of the region. This nomadic tribe lives in harmony with their reindeer, and have developed a culture that revolves around a mutual dependency with these animals over the course of many centuries. They are one of the last nomadic reindeer herders left in the world, and a visit to this community can help sustain their way of life.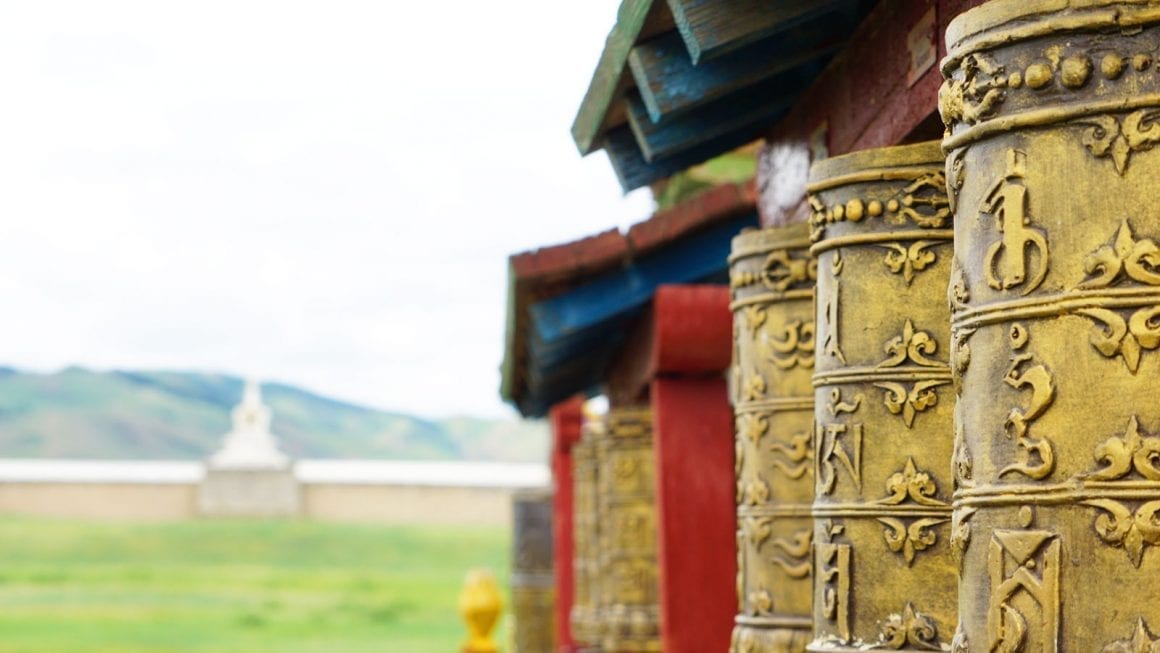 Who to book with?
As almost all tour operators in Mongolia are locally-owned, there are hundreds of sustainable options when choosing a business to book with. Instead of recommending just one or two, I'll leave it to you to choose one that fits your travel style! In terms of eco-friendly travel options, your choices are somewhat limited. Riding a horse is always an option, but unless you're prepared for weeks of riding across empty plains, you'll have to get motorised transportation at some point.
---
This list is a work-in-progress. Do you have recommendations for other sustainable tourism destinations or are you a sustainable tourism business looking to get featured? Drop me a comment below!
---