Tucked away in Serbia's southeastern corner, the Stara Planina National Park flies under the radar of most international tourists. And that is not a bad thing. This westernmost part of the Balkan mountains is a place mostly visited by locals spending a few days on the shores of Lake Zavoj. But despite its remote look and feel, hikers will find Stara Planina's canyons and high alpine meadows easily traversable and the local atmosphere charmingly hospitable.
I love dogs. But when walking solo along country roads in the Balkans they tend to become your main safety concern every time you find yourself near a village. For some reason, having ill-trained guard dogs and an inability to fix holes in one's fence seem to go hand-in-hand in these parts. It was during one of these delightful encounters with an angry pack of overzealous guardians that someone stopped their car and asked where I was going.
I explained I was going to visit Zavojsko Jezero, A.K.A. Lake Zavoj, some fifteen kilometres along this battered asphalt road leading from the town of Pirot to Stara Planina National Park. He motioned for me to drop my pack in the back and join him in the car, and I learned he was part of a family that operated a small guesthouse and restaurant on the shores of the lake. Happy with the ride, I took him up on his offer to visit his family's guesthouse and set up camp on the nearby lakeshore.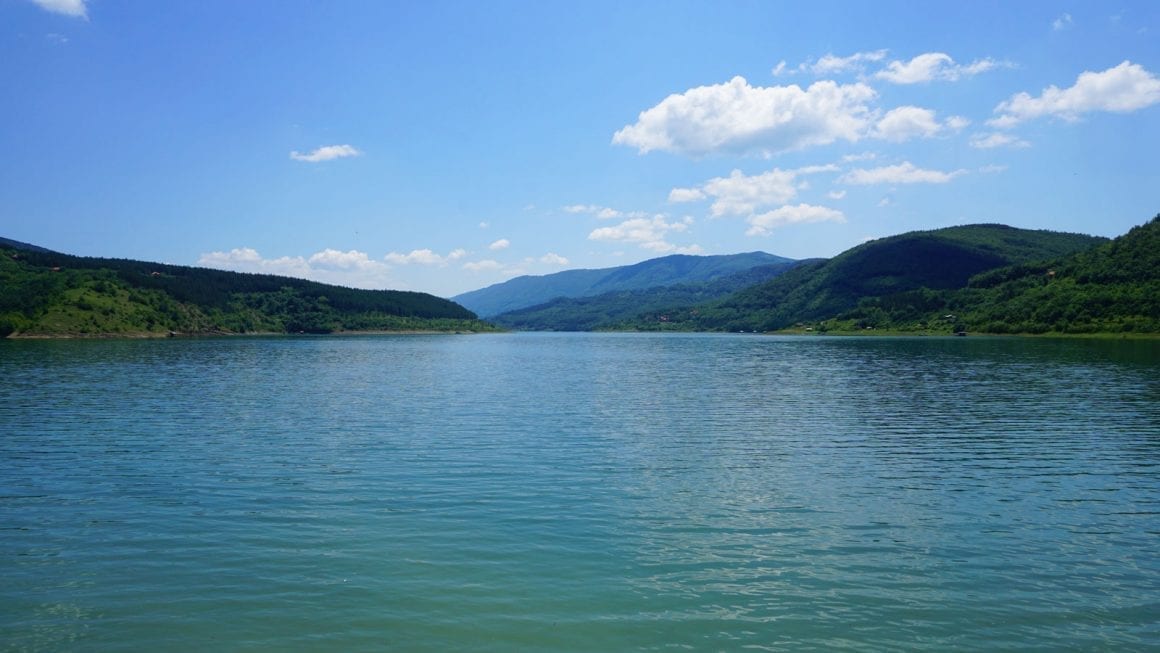 Sunken Villages
While sipping on some excellent local rakija I was surprised to learn that the lake was a more or less recent, accidental addition to the landscape. In the sixties, a landslide created a natural dam that blocked up the Zavoj river, causing the entire valley to flood. Three villages disappeared under the water, and hundreds of people lost their homes. Much later, a hydroelectric dam was put in place that is still in use today. According to my host, nobody drowned in those days, though the idea of village ruins submerged under those calm blue waters brought an eerie sense to an otherwise peaceful summer scene.
Looking at maps, I found a series of trails that would take me north, up into the higher meadows and slopes that lead into the vast Balkan mountain range beyond. There is a trail network linking most valleys and peaks in the region, although the trails mostly consist of 4×4 tracks. These tracks tend to directly scale hills and slopes in a straight line, so hikers can expect steep climbs and descending sections here!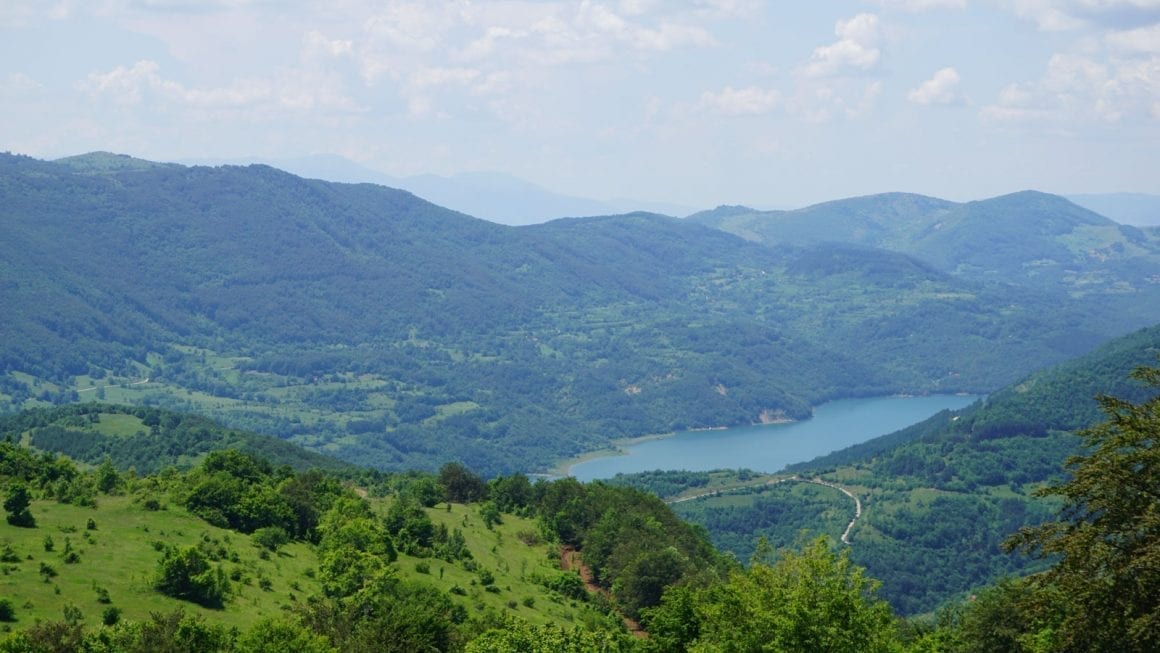 Stara Planina at altitude
Once you get past the first hours of climbing you'll find yourself on alpine meadows where wavy green pastures provide a less demanding experience. From here, you have several options to explore this part of Stara Planina.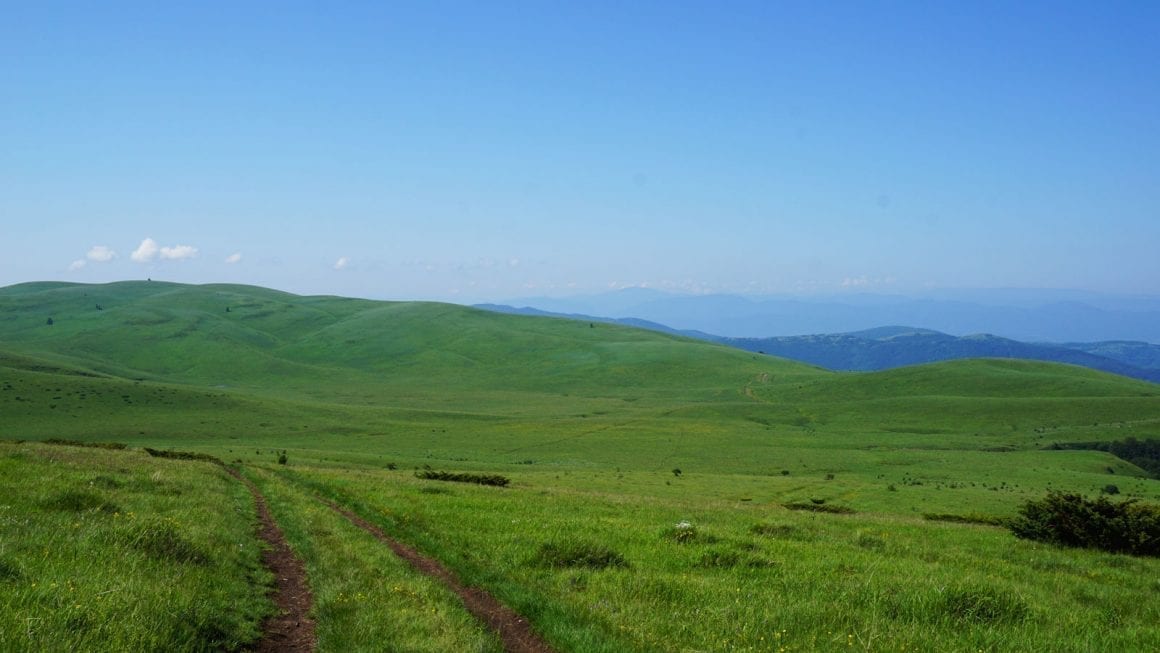 You could hike up the tracks leading up to Bratkova Strana, which provides a great viewpoint of the surrounding area and its highest peak, Midžor, to the north. From this high point, the tracks lead northeast into the Javorska river canyon below. This river leads southwards past the villages of Topli Do and Temska and offers the chance to visit the Pilj waterfall via a detour along the way.
The route I took leads southeast under Bratkova Strana and continues over grassy slopes and meadows for another two hours. Here I dodged herds of cows to stay clear of their canine protectors and eventually found my way back onto a marked trail. Back on the slopes overlooking Lake Zavoj I no longer had to dodge livestock and could focus on the stunning views of the lake below. The trail then went down into the village of Pakleštica, where the Visočica river flows into the lake on its eastern side.
After crossing the bridge in Pakleštica you can choose to go further upstream along the banks of the Visočica or go right along the road leading back to Lake Zavoj. When heading upstream, a visit to the Vladikine Ploče cave and the river canyon is highly recommended!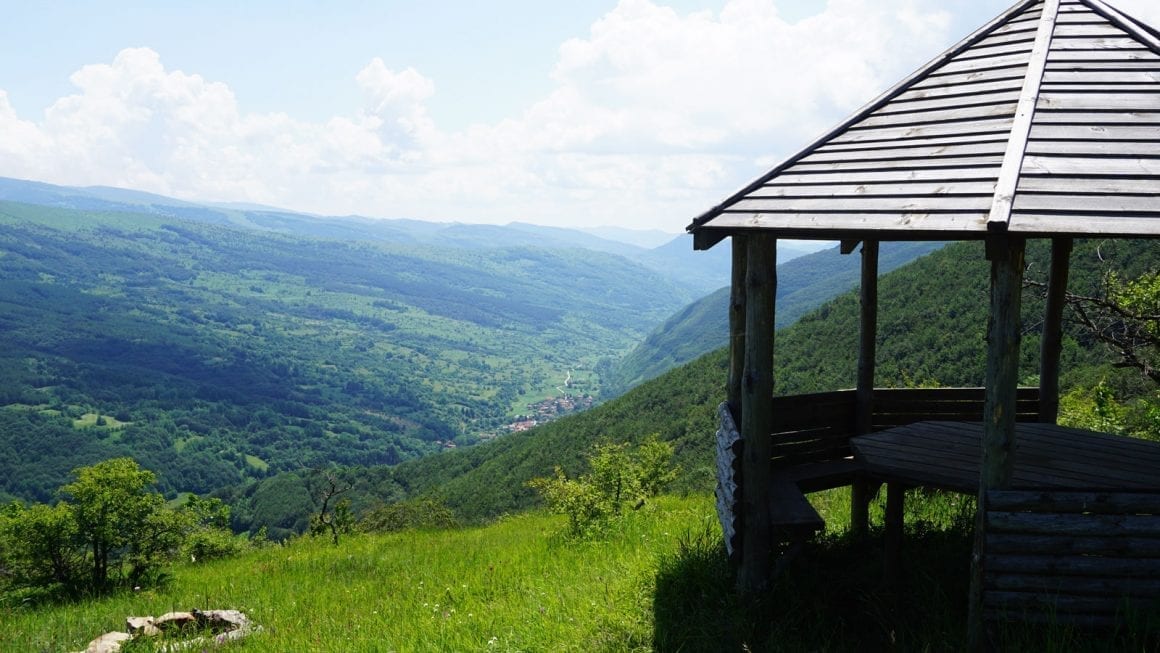 My route took me back along the southern shores of Lake Zavoj, where I hitchhiked to avoid a lengthy walk on asphalt. Remembering my scenic camping spot along the lake, I made my way back to 'Apartman Dencic' to once again be treated to their excellent hospitality and home-cooked food.
If you have a car, Stara Planina is easily reachable from Pirot, Temska or Inovo. However, if you rely on public transport you will find limited bus connections. Getting a taxi or hitchhiking are probably the best ways to skip the somewhat dangerous roads leading into the park. To get out of the park after your hike, these methods will also get you to your next destination.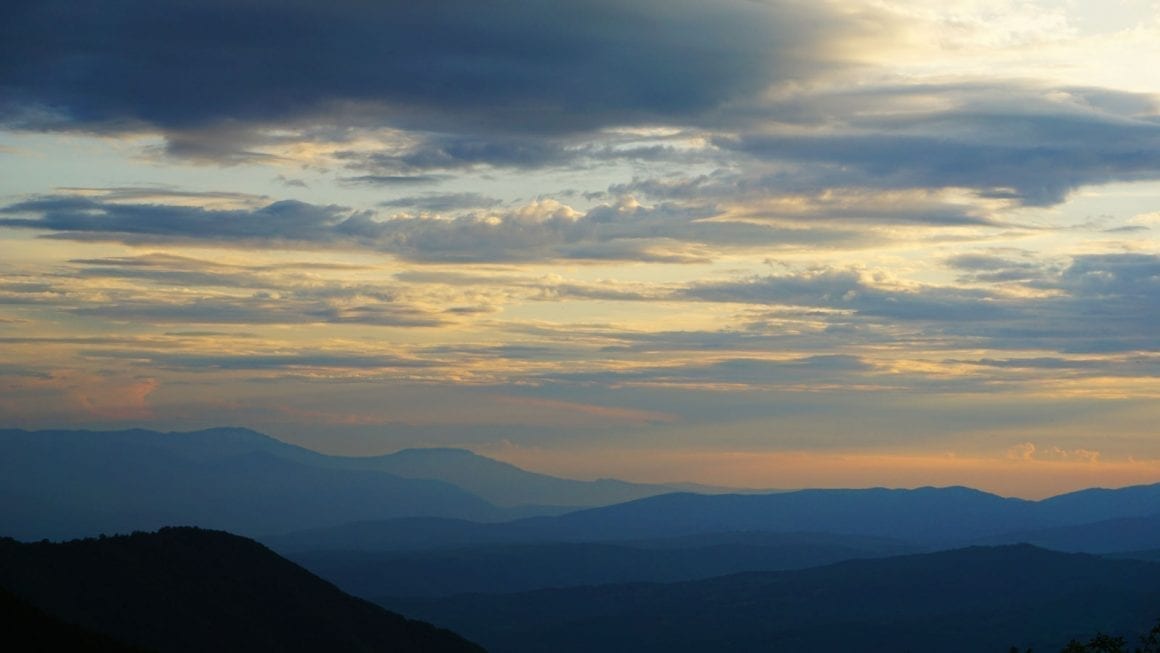 As for myself, I got lucky. My host would be driving to Pirot the next day, so I arranged a ride-along to get me back to civilisation. While watching the clear blue waters of Lake Zavoj disappear behind the tree-covered hills, I couldn't help but feel content with my new memories of this beautiful corner of Serbia.