For many travellers, applying for a Mongolian visa in Bangkok is a necessary step to complete their Asian itinerary. Being a popular gateway to the rest of Asia, many foreign governments have an embassy or consulate in this city. The Mongolian embassy is no exception, although it can take some effort to find the place and apply for your Mongolian visa! Not to worry though. As usual, I went ahead and did the research for you.
Where to find the Mongolian embassy in Bangkok
The embassy of Mongolia is located in Bangkok's Watthana District, most easily reachable from the Ekkamai BTS skytrain station. The exact address is
100/3 Ekkamai 22 Alley, Sukhumvit 63, Khlong Tan Nuea, Khet Watthana, Krung Thep Maha Nakhon 10110
To get there using public transportation, take the BTS skytrain to Ekkamai station. From there, walk north along Soi Sukhumvit 63 and find a motorcycle taxi to take you straight to the embassy. Make sure the driver doesn't overcharge you, the ride should not cost you more than 30-40 Thai Baht.
If you're not comfortable being hurled through Bangkok's traffic on the back of a tiny motorcycle, you can also take the bus after exiting the Ekkamai BTS station. Walk north along Soi Sukhumvit 63 until you find a bus stop (remember, left side of the road!). Then take the number 23, 23ส, or 72 bus until you reach the bus stop near Ekkamai 22 Alley. I suggest keeping an eye on your phone's GPS app to know when to get off, as the stops are unnamed and are not announced on the bus!
After getting off the bus, cross the street and follow Ekkamai 22 Alley until you reach a 3-way crossing. There should be a sign pointing you to the Mongolian Embassy here. Turn left on this crossing, then take a right onto Yaowarat Alley at the next crossing. Follow Yaowarat Alley and after about 150 metres (185 yards) the embassy gate should be on your right. Ring the doorbell and someone will buzz open the gate.
Applying for a Mongolian tourist visa
Congratulations! You found the place and made it inside! Now what? To apply for a Mongolian tourist visa you'll need the following:
A passport that's valid for at least 6 more months
A recently taken passport photograph (3,5 x 4,5 cm)
A completed visa application form (obtainable on entry from the reception desk)
The process of applying for a Mongolian tourist visa in Bangkok is quite laid back. Some official sites will tell you to bring other documents like proof of income, a copy of your flight tickets or even a letter of invitation! In my experience and that of other travellers the documents listed above are sufficient when applying for a Mongolian visa in Bangkok.
Note that on the visa application form you are asked to list a Mongolian address. Make sure to book at least one night's accommodation beforehand, and enter their address on the application form.
It usually takes around 3-5 working days for your application to be processed. For a fee, the Mongolian embassy can fast-track your application and process it in 24 hours.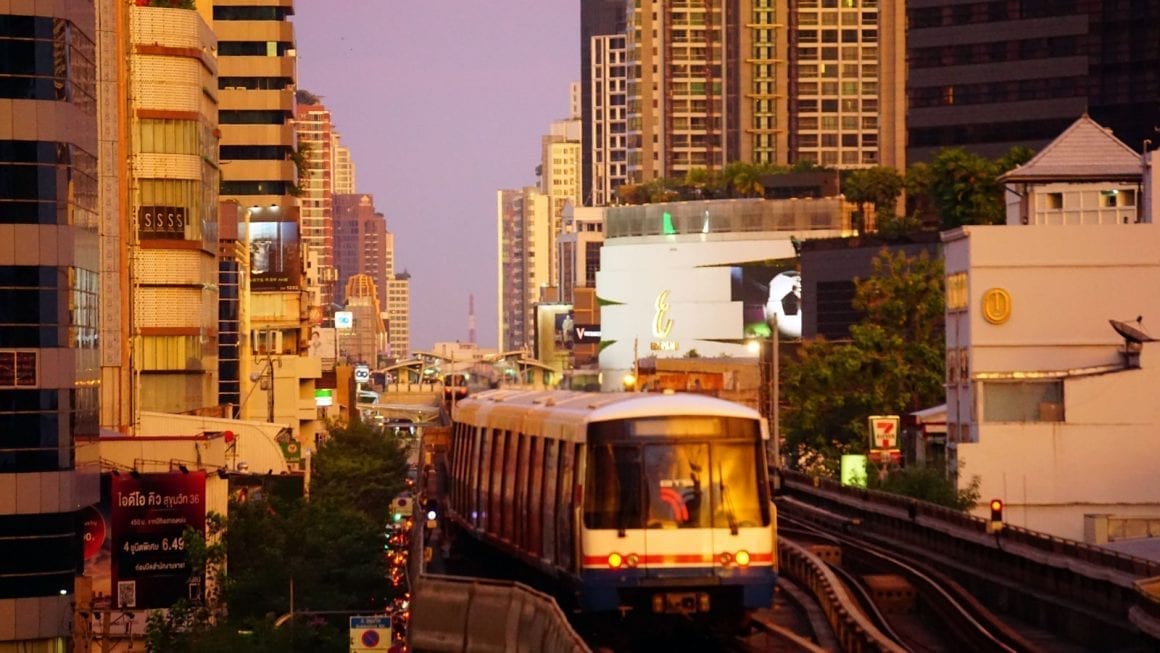 How much does a Mongolian tourist visa cost?
As of May 2019, the cost for a 30-day Mongolian tourist visa is 3150 Thai Baht. You need to transfer this amount to the Mongolian embassy's account at the Siam Commercial Bank. The receptionist will give you a note stating the bank name, branch and their account number after you filled in the visa application form.
Plan on staying longer than 30 days? Check out my guide to extending a Mongolian visa!
The Process, step by step
Here's a step-by-step overview of how to apply for a Mongolian tourist visa in Bangkok:
Find the Mongolian Embassy

The address is 100/3 Ekkamai 22 Alley, Sukhumvit 63, Khlong Tan Nuea, Khet Watthana, Krung Thep Maha Nakhon 10110

Request a visa application form

Walk up to the front desk and ask for a visa application form. Fill out the form completely.

Hand in the completed form and documents

Give the receptionist your filled out visa application form, your passport and a recent passport photograph.

Receive payment info

After handing in your visa application form and documents, the receptionist will give you a note stating the visa application fee and bank information. You will be asked to return after three to five working days, to hand in a bank payment receipt and (hopefully!) receive your passport with a brand new Mongolian visa in it.

Pay the visa application fee

Go to any major branch of the Siam Commercial Bank, and state you want to make a deposit to the Mongolian Embassy. Give them the embassy's account information on the note the receptionist gave you.

Transfer 3150 Thai Baht to the embassy's account, either through a cash deposit or by credit card. When the transfer is complete, they will give you a receipt. Make sure to keep this receipt! You will need it to get your visa!

Return to the Mongolian embassy to collect your visa

Return to the Mongolian embassy on the stated date, and hand in the bank's payment receipt. After receiving this proof of payment, the receptionist will hand you your passport back. If everything went well (and there's very little reason it shouldn't) you will find a glorious Mongolian tourist visa inside!

Note that when applying for a Mongolian visa in Bangkok you always forfeit the visa fee, even when your visa is eventually denied!
Additional info
The Mongolian embassy in Bangkok is open Monday-Friday from 8.00-12.00 and 14.00-17.00.
For more contact information, check this embassy info page.